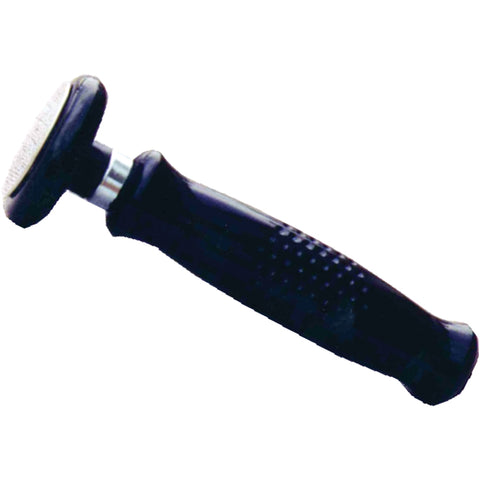 Trigger Wheel for Muscle Pain and Stiffness
Trigger Wheel
The Trigger Wheel is a uniquely simple and effective device.  It was designed by physicians to perform proprietary Intracell Technology.  It gives relief from pain, stiffness and soreness, caused by carpal tunnel syndrome and other muscle related disorders.
Fits in your Pocket, Purse, or Bag
Relieves Muscle Pain & Stiffness in Seconds
Endorsed by Hospitals, Clinics, and Institutions
Made of Nylon & Steel – Lasts Forever
A Must for Computer Users
Insurance Code: E0935
The TriggerWheel performs trigger point therapy and myofascial release. It is especially effective at myotendon and bony junctions. Use the TriggerWheel to replace the thumb around small, difficult areas like the TMJ, occipital ridge, trapezius, parascapular, pectorals, elbow, wrist, knee, ankle.
The TriggerWheel locates trigger points the way an automobile discovers a speed breaker. Once the trigger point is located, a gradually deeper back & forth rolling pressure releases the reflex mechanism – and the contracted muscle relaxes.  When muscle is relaxed it physiologically feels better, works harder, has greater endurance, and recovers faster.
---
We Also Recommend