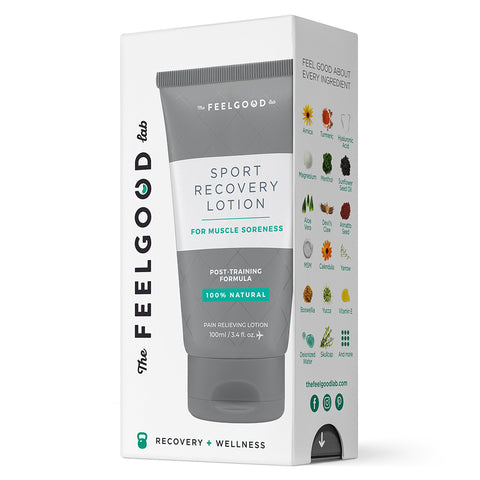 The Feel Good Lab Sport Recovery Lotion 3.4oz
Our formula contains the most healthy ingredients on the market—powerful ingredients that have been used for centuries to for physical recovery.
Reduce muscle soreness and recover faster with a daily body lotion made just for athletes.
Patented FDA-registered formula.
No junk or toxic chemicals.
---
We Also Recommend