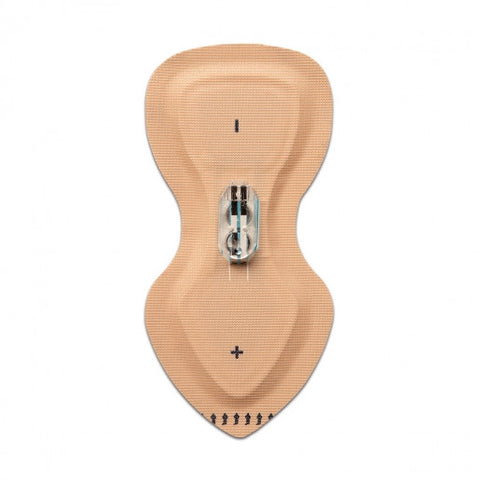 I-Bresis Patch, Box of 6
I-Bresis Patch (BOX OF 6):  Built-in batteries and ergonomic design allow fast application and fill-and-go efficiency. The I-Bresis Patch can be used with or without the dose controller.
Power To Deliver
Accelerating Drug Delivery Through Hybrid Iontophoresis Technology
The I-Bresis hybrid iontophoresis system has the POWER to Deliver optimal drug delivery and flexible, time-saving treatment options. Three treatment modes and the ability to deliver medication with positive or negative polarity, allows clinicians to choose the right medication and right application for each patient.
Shorter Treatments:
The I-Bresis Mode powers a 3 minute Skin Conductivity Enhancement to help break down the skin's resistance, resulting in a 40-80mA-min treatment in approximately 1-2 hours.
Convenient:
The I-Bresis Patch provides fill-and-go efficiency. Built-in batteries plus dose controller activation allows quick and effective application.
Active Delivery to Accelerate Recovery:
Applying direct current drives penetration by opening pathways to the skin. Compared to passive delivery, the I-Bresis Patches deliver the patient greater benefit for each treatment, ensuring more medication reaches the target tissue.
Please note:  THIS LISTING IS FOR THE PATCHES.  THESE WILL WORK ON THEIR OWN OR WITH A CONTROLLER AND CHARGING STATION (SOLD SEPARATELY AT OUR WEBSITE).
DJO Global purchased EMPI a few years ago and discontinued their Hybresis Line.  Due to overwhelming feedback, they have introduced I-Bresis to replace Hybresis.  If you still have EMPI Hybresis Controllers, they will work with the new I-Bresis patches.  Please contact us with any questions or if you would like to place an order. 
---
We Also Recommend