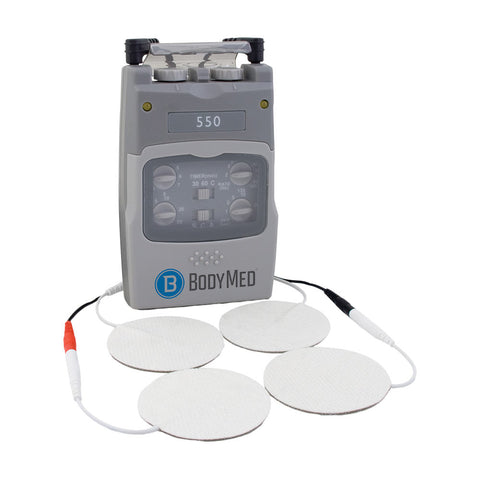 BodyMed Analog EMS Unit
Features safety amplitude cap and asymmetrical, biphasic, square pulse wave form.
Offers two, controllable output channels.
Three modes: synchronous, constant and alternation.
Timer features 30- and 60-minute programs of fixed duration, and one continuous.
Adjustable 0-80 mA peak into 500 ohm load each channel, constant current pulse amplitude250 microsecond fixed pulse width.
2 Hz - 120 Hz adjustable pulse rate.
ON Ramp adjustable 1 - 8 seconds.
Cycle ON and OFF Times adjustable 1 - 30 seconds.
Includes unit; lead wires; four BodyMed® electrodes; 9-volt battery; hard, plastic carrying case; and operation manual.
One-year warranty on unit.
---
We Also Recommend