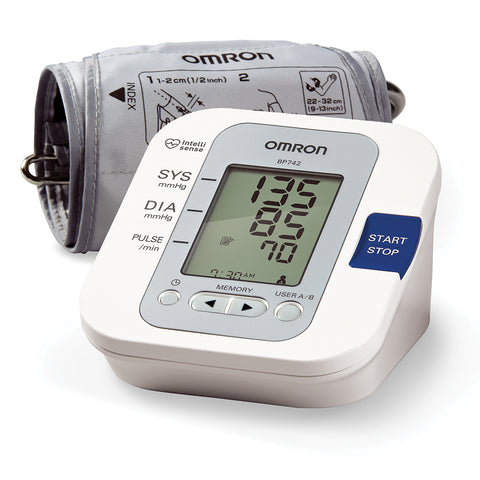 Omron 5 Series Upper Arm Blood Pressure Monitor
Medical device to easily measure blood pressure and pulse at home.
Standard adult cuff fits upper arms: 9" to 17".
Large digital panel displays blood pressure and pulse readings.
Allows 2 different users to store data separately.
Stores up to 60 past readings with a date and time stamp.
Compares readings to internationally recognized guidelines for normal blood pressure levels.
Hypertension indicator alerts when reading is above internationally recognized standards for home blood pressure tests.
Automatically displays the average of up to the past 3 readings taken within the past 10 minutes.
#1 recommended brand by doctors and pharmacists.
Irregular heartbeat indicator alerts when it is time to call the doctor.
4 AA batteries included.
---
We Also Recommend